Virtual Celebrations of 57th Independence Anniversary
Malawi commemorated 57 years of Independence on 6 July 2021. In this regard, the Mission, in compliance with covid-19 pandemic, organised virtual celebrations attended by representative of the Kenyan Government, members of the diplomatic community in Kenya and some Malawians living in Kenya.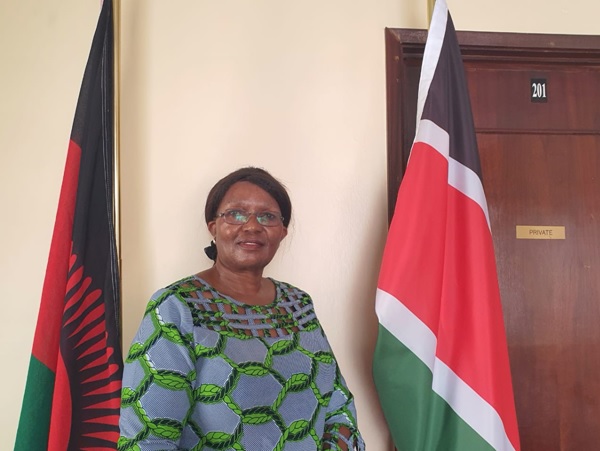 During the occasion, H.E. Agrina Mussa, High Commissioner of Malawi to Kenya, praised the long-standing, strong and robust relations between Malawi and Kenya from the days of independence, based, in greater part ton the amity of the two nations' founding fathers, the late Dr. Hastings Kamuzu Banda and Mzee Jomo Kenyatta.  She recalled that Kenya and Malawi cooperate in areas of trade, investment, technical cooperation and defence and security.
Amb. Agrina Mussa, recalled the devastating impact that the covid-19 pandemic has had on the health, lives and livelihoods of Malawians and Kenyans and in the conduct of bilateral and multilateral diplomacy by disrupting engagements, exchanges and negotiations. She however took comfort in the recoveries by those who had been infected, the efforts by the Malawian and Kenyan Governments to deal with the pandemic the availability and distribution of covid-19 vaccines.
The High Commissioner emphasised that the theme for the 57th Independence Anniversary, "Building an Inclusive, Wealthy and Self-reliant Nation through Mindset Change and Servant Leadership'', was a clear manifestation that wealth creation and self-reliance have become imperative for Malawi, five-and-half decades after independence.  She also indicated that while Malawi now enjoys freedom brought about by the struggle for independence and democratic governance, Malawi requires a transformation based on two fronts of wealth creation and self-reliance.
The High Commissioner took time to share with the audience the bold declaration by His Excellency Dr. Lazarus McCarthy Chakwera, President of the Republic of Malawi, in his State of the Nation Address to the Malawi nation in May 2021, that '…it must be remembered that at this point in our nation's history we have come out of three decades of economic, social and political mismanagement and have four decades to change course by accomplishing the vision spelled out in the Malawi 2063 Agenda'.